invoiceLINE
Automatically Process Incoming Invoices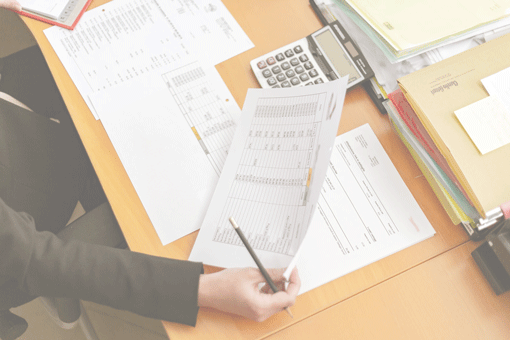 Invoice Receipt Process – automated with the SAP-integrated invoiceLINE
Anyone who works in accounting knows the annoying topic of "manually processing invoices". This important process should actually be digitized and carried out as quickly as possible.
That is why, we have developed invoiceLINE, with which the processing of incoming invoices can be automated and directly integrated into SAP. It also accelerates the invoice receipt process to less than a minute – without any manual effort.
invoiceLINE is suitable for every company! Currently, companies from 20 different industries, from SMEs to large corporations, are successfully using invoiceLINE.
Save yourself considerable time and costs – with the SAP-certified solution for process automation invoiceLINE.
THIS IS WHAT INVOICELINE OFFERS
Free-Form Recognition Inside SAP
As the only provider with free-form recognition, integrated in SAP, we offer you the fastest invoice acquisition – in under a minute! Due to the integration in SAP, it is possible that the module changes inside SAP are carried out faster. Of course, invoiceLINE is S/4HANA-ready!
Quick Invoice Check
With invoiceLINE, the verification process takes only 5 seconds – your accountants only have to skim quickly through the process.
Almost Error-Prone Verification
95% – this is the recognition rate for invoice recognition (company code & header data). You can, therefore, reduce errors that could occur during the manual verification.
Various Invoice Formats
With the invoiceLINE module mailHANDLER you can process PDF invoices, received by e-mail. Supplier invoices in ZUGFeRD or iDOC format are also processed automatically. This includes the relevant archiving in the DMS system.
Structured Authorisation Concept
Through a structured rights- and role-based organization management, the tasks are clearly defined, so that unauthorized users have no possibility to intervene in the invoice receipt process.
Individual Workflows
Sub-processes can be integrated and customized in accordance to your requirements. Thus, previously defined workflows can be started automatically afterwards. For example, transactions can be assigned to the person responsible (user or team) in accounts payable using a filter.
CORE-PROCESS INVOICELINE
THAT'S HOW IT WORKS
 Step 1
Invoice Receipt 
Invoices can reach you in different ways. By mail, the invoices must be scanned by you and then automatically forwarded. When an e-mail arrives, the attachments of the e-mail are recognized by mailHANDLER as invoices and then processed accordingly.
Step 2
Recognition and Processing the Invoices 
With the help of free-form recognition, the incoming invoice is checked for content, further processed by the OCR server and stored as data in the SAP system.
 Step 3
Book Directly or Check Manually
When using shadow entry, the booking process is already completed here. However, if you want or need to check the invoice once again, you can start a release process in the next step.
Step 4
Start a Release Process 
Workflows for approval can be automatically carried out in invoiceLINE. These are clearly defined during implementation and stored in transactions in the SAP system.
 Step 5
Booking the Invoice
Since invoiceLINE recognizes and takes into account company codes and all other important data, the invoice is posted according to your requirements, correctly stored in the SAP system and saved in an archiving system.
EXTENSIONS FOR INVOICELINE
In addition to the invoiceLINE standard process, you have the option to add various other applications – according to your needs and requirements. Whether by e-mail or post, your invoice can arrive and be processed in a variety of ways. With the additional applications, invoiceLINE becomes the automation, which you need for your company.
Higher Invoice Receipt per E-Mail
To process invoices received by e-mail, you will need the so-called mailHANDLER. It recognizes the content of e-mails, processes it and passes it on to the SAP system. Customers who receive their invoices mostly via e-mail are highly recommended to use mailHANDLER.
Reports to Improve the Processes
With reportENGINE, helpful reports can be generated. The insights gained from these reports can be used, for example, to improve, expand or, if necessary, streamline the invoice receipt process. Examples of reports are: recognition evaluations, shadow booking yes or no, payment run report, processing times (transaction to final booking), and many more.
Quickly Handle Escalating Processes
For the special handling of unprocessed workflow processes, there are the following escalation mechanisms:
Escalation Level 1: the first email reminder is sent to the workflow recipient (4 working days)
Escalation Level 2: the process is sent back to the process owner (2 working days in addition to the escalation level 1)
Let our invoiceLINE experts consult you in a non-binding way about the escalation management.
Direct Booking without Manual Check
Through the integration of the shadow booking, invoices are directly processed and booked without human verification, thus accelerating the invoice processing even further.
Keep an Eye on the Release Process all the time
caseENGINE is used to set up individual dynamic workflows using different transactions as well as comprehensive monitoring: those in charge can keep an eye all the time on the status of all processes and intervene, if necessary. Thanks to technical monitoring, problems that may occur can be proactively averted.
Carry out International Roll-Outs efficiently
Everyone wants to keep the costs of an international roll-out as low as possible. With  syntaxANALYZER this is no longer a problem! Here a reasonable relation is established between the license and consulting costs as well as the volume of transactions, like the incoming invoices, for example.
Did you know? With the additional application syntaxANALYZER, there only one-time roll-out costs -no licenses per country or language.
All the important information at one glance
Please feel free to download the factsheets on our LINEs in our download area free of charge. There you will also find our company brochure and much more.
IMPORTANT REQUIREMENTS FOR INVOICELINE
Contact us, we are happy to help you with all the requirements for the integration of invoiceLINE into your SAP system. Of course, we carry out all necessary SAP customizing settings – they are included in the standard system.

High Invoice Receipt
Higher return on invest is expected if there are at least 50 invoices per day.

Well Maintained Master Data
Your creditors' and header data must be well maintained.

Server for OCR
A server is required in order to establish the connection from OCR to SAP.

PDF-Prerequisites
For smooth recognition, the PDF files should be in black and white.

Archiving Solution
In order to store e-mails with invoices as attachments, an archiving solution is required.

Scanner for physical mail
For the invoices, which are received by mail, you need a scanner.
Automate the order confirmation process?
Not only the invoice receipt process, but recording and administration of order confirmations also take from the valuable time of your employees? Our solution confirmationLINE digitizes and automates your order confirmation process.
WE BENEFIT FROM THE INVOICELINE

Specialized in the automation of business processes, flowDOCS Software GmbH offers its customers important solutions inside SAP since 2009. In the areas of finance and purchasing, flowDOCS accelerates processes with certified SAP solutions for medium-sized companies as well as for large corporations. Due to clear product strategies flowDOCS Software GmbH looks back on long lasting successful customer relationships. With the takeover by the IT and SAP full service provider abilis GmbH, these relationships are further expanded and complemented by efficient services.