Automating Commercial Business Processes
Optimising and automating commercial business processes makes an important contribution to increasing the productivity. With the flowDOCS solutions, you can carry out projects quickly, easily and successfully inside SAP. Thereby, you automate a large number of your business processes. The users work in a familiar SAP environment. As a certified SAP partner, we, of course, support you also with S/4HANA.
invoiceLINE
With invoiceLINE invoices from suppliers can be processed automatically. The functional scope ranges from the free form recognition including learning methods, the complete post-processing, integrated in SAP, to the clarification and release of the workflow. We support of course S/4HANA, as well.
The process of handling incoming invoices is too time-consuming?
No problem! With invoiceLINE the duration of the process of handling incoming invoices can take less than a minute! Your accountant needs to quickly skim through the results and the overall time, required for the process will be enormously reduced. Thanks to the SAP integrated free-form recognition (accounting & header data) which allows for high recognition rate of 95% the process of invoice recognition is barely error-prone and extremely efficient.
The order confirmation process is not transparent?
confirmationLINE also offers automation, integrated in SAP. Order confirmations from suppliers are processed automatically. In addition to the confirmations which come in paper form (mail or fax), there are also confirmations by e-mail or as an EDI data record. All of them are processed by one uniform process control system.
confirmationLINE
confirmationLINE
With confirmationLINE order confirmations from suppliers can be processed in an automated way. The function scope ranges from the recognition of free forms, to the take-over of confirmations, received by email, the complete post-processing, integrated in SAP to the information flow in case of differences.
offeringLINE
offeringLINE
Thanks to the system-supported document recognition, information from the quote is recognized and transferred to the SAP system. In validationDESK, the information can be evaluated and, if required, corrected after consultation with the suppliers, so that the post-processing of the documents and the clarification by the person responsible is possible.
Quotes must be manually entered in the SAP system?
We have the perfect solution with our offeringLINE. With the help of offeringLINE, incoming quotes in purchasing can be automatically recorded in the SAP system together with references to previous requests. Based on our free form recognition, the information from the quote is recognized and transferred to the SAP system. Thanks to the recognized information, the quote is linked to the respective request, thus saving you the manual, time-consuming data entry. 
Customer orders are processes too slowly?
Whether online, via email or by fax – there are different ways and formats how your clients make their orders. With orderingLINE, all orders can be processed in one centralized process. We make sure that the interpretation of the data is backed up and examined for any restrictions. We check all orders according to your SAP settings.
orderingLINE
With our free form recognition, together with learning methods, we interpret the order data of our clients. Critical information about the order (for example, the quantities) and any corrections are shown to the user. Regardless of the form of the order, everything is controlled centrally via orderingLINE and transferred quickly to your SAP system.
invoiceLINE – overview of the key facts
Our unique selling point is the complete free form recognition, integrated in SAP and based on the SAP NetWeaver in combination with intelligent algorithms. Exporting the order data, for example, is not required. From zero to ninety – our free form header data recognition delivers high quotas without the need for any form-based training. A special module offers automatic, as well as user-based learning methods for data interpretation for problematic constellations.
Certified inside SAP
invoiceLINE 2.00 is certified as an SAP ABAP add-on for SAP ERP 6.0 while invoiceLINE 2.00 – for S/4HANA on Premises.
SAP integrated free-form recognition
Being the exclusive provider of a full SAP-integrated free-form recognition, invoiceLINE makes the process of handling incoming invoices efficient and user-friendly.
Flexible workflows
Our dynamic workflow customizing allows for flexible and affordable customizations in accordance with the requirments of our clients.
Customizing possibilities
There are more than 4.000 customization settings.
flowDOCS solutions have been licenced for more than 17,4 million processes annually.
Our clients have up to 10.800 workflow participants.
You already use SAP as a leading system? Our solutions are fully integrated within SAP.
We focus on ABAP development and use SAP technologies. In this way, you receive the delivery of our solutions in your namespace. By using reliable SAP technologies, such as Business Workflow, current SAP frontend possibilities and SAP-certified interfaces, we ensure smooth operation. Our free form technology is developed in ABAP and integrated respectively in SAP. Users work in a familiar environment and enjoy direct access to familiar SAP functions. No media breaks. No time-delayed actions. You are fully integrated into SAP.
A STRONG PARTNER – CERTIFIED & READY FOR SAP S/4HANA
Renowned mid-sized companies, as well as international corporations use our solutions. Of course, we already have clients who use our invoice management solution invoiceLINE in SAP S/4HANA. Our clients agree: The SAP integration of our flowDOCS solutions makes the extensive process optimisation possible. That is why, our clients include companies, which have replaced solutions of market participants with our flowDOCS solutions. With abilis GmbH at our side, we now have a strong SAP Gold Partner at our side who supports us not only in the development of new process solutions, but also in the subsequent customer support.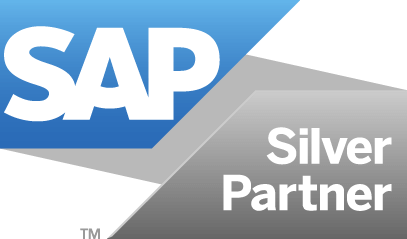 YOU NEED ADDITIONAL SOLUTIONS TO MAKE YOUR BUSINESS PROCESSES MORE EFFICIENT?
Together with abilis we help you with everything concerning SAP and your IT.
As an equal partner, flowdocs Software Ltd (part of the abilis group) helps you with all issues concerning the digitalisation of your company. As SAP and IT service provider, we are happy to help our clients at any time with our products and services.
As an integral SAP service provider, we are your partner for the S/4HANA migration. Implementation of SAP innovations and their customizing, as well as the complete SAP application management support are a part of our core competencies.
With our SAP add-ons for SAP ERP and S/4HANA you can extend efficiently your standard SAP with the already developed solutions. Thus, you can improve frequently performed business processes and therefore facilitate your daily work.
We are your partner not only when it comes to the implementation, the operation and the hosting of your SAP environment. You can rely on our experts for the support of your IT system – we can take care of your whole infrastructure.
Thanks to our Configure-Price-Quote-Software calcIT, you have control over your expenses and full transparency of the calculation process. In this way, you can considerably reduce the work effort and the error rate when you create quotes.