dunningLINE
Automate the dunning process inside SAP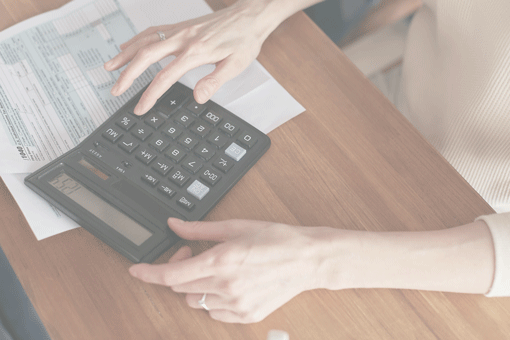 Your dunning process is non-transperent and inadequately structured?
dunningLINE can help you! With dunningLINE you can massively improve the speed of the dunning process and reduce the manual workload of your accountants – with a customisable editing process and dunning levels.
Direct linking of the dunning letter and the initial invoice (linking through invoiceLINE) enables you to identify the live status and processor, allowing you to start processes like the sending of emails from the SAP system.
Full integration in SAP
Like all of our process solutions, dunningLine posseses SAP-integrated freeform recognition, projecting the entire dunning process in SAP without an additional interface.
Very high recognition quota
A high recognition quota is already achieved through freeform recognition. Should you nontheless spot recognition errors, the integrated position recognition will help. With position recognition, we can achieve a recognition quota of 99%. Automated invoice bookings in particular (even with many conditions) can be carried out error-free with position recognition.
While position recognition must be purchased additionally with other LINEs, it is included in dunningLINE.
Clear overview of received dunning letters
With dunningLINE you obtain a detailed list of all received dunning letters. Your accountants can see at one glace which tasks they still have to complete.
Linked with invoiceLINE
With non-transparent or non-digital processes, it is often unclear why a dunning letter has been received in the first place. Through the linking of invoiceLINE the status of the invoice in question can be viewed and follow-up processes started. Whether you are working in invoiceLINE or dunningLINE, your data will be automatically updated in both.
Simple correspondence functions
To kick-off clarification processes you can easily send emails to the responsible contact person from inside the SAP system.
CORE PROCESS DUNNINGLINE
THIS IS HOW IT WORKS
 Step 1
 Receipt of dunning letter  
You may receive dunning letters either by mail or email. When received by mail you will have to scan your dunning letters before they can be processed. To identify incoming dunning letters via email, the mailHANDLER must be linked to dunningLINE. The former can recognise and pass these on.
Step 2
Data recognition
Incoming dunning letters are verified with freeform recognition and stored in the SAP system, where your accountants can process them. For this, all outstanding dunning letters are outlined in a comprehensive overview.
 Step 3
 Data validation & invoice linking  
In this step all of the file's data is validated and a connection to the original invoice is created to aid the clarification process, which seeks to identify the dunning cause.
Step 4 
Process allocation 
Through viewing of an invoice status subsequent clarfication workflows can be started. Digitally illustrated processes allow you to see why a dunning letter was received and if a mistake was made on your side or on that of the sender.
 Step 5
Process clarification through correspondence function 
Start the clarification process directly through the SAP system by quickly sending an email to the responsible contact person.
ESSENTIAL REQUIREMENTS FOR DUNNINGLINE
Please contact us for support with conforming to the requirements for integrating dunningLINE into your SAP system. We can carry out all necessary SAP costumising settings – these are of course included in the standard version.

invoiceLINE
Currently the use of invoiceLINE is a prerequisite for dunningLINE.

Good master data management
Your vendors and headers must be free of errors.

Server for OCR
For the connection of OCR to SAP a server must be made available.

PDF Conditions
Recognition only functions with black-and-white PDF files.

Archiving solutions
This is necessary for the filing of emails with invoice attachements.

Scanner for mail
A scanner is required for invoices received by mail.
You are not yet benefiting from dunningLINE?
No problem! We would be delighted to advise you on our digital incoming invoice solution. Additional information is also available on our website.
WE ARE ALREADY PROFITING FROM INVOICELINE