orderingLINE
Process orders automatically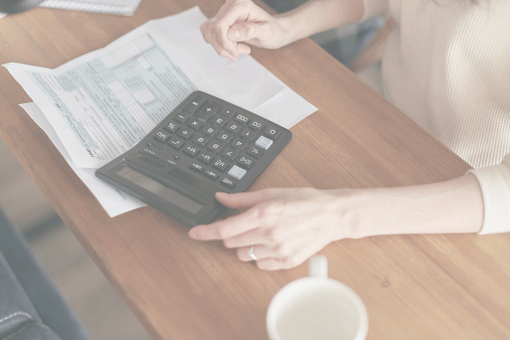 The processing of orders is time consuming and done manually in your company?
Accelerate your processes with orderingLINE and process incoming orders quickly and automatically. The SAP-integrated free-form recognition prevents system interruptions and ensures high process security. Beside the processing of paper-based orders, orderingLINE also supports the coupling of additional entry channels (e-mail or other electronic formats). Company-specific adjustments can be made through flexible customizing.
WHAT ORDERINGLINE HAS TO OFFER
SAP-integrated free-form recognition
All data contained in inbound orders is recognised and processed directly in SAP thanks to the integrated free-form recognition. Without interface – efficiently in one system.
Central post-processing and automatic filing
orderingLINE automatically stores your orders in your SAP system. Moreover, it is possible to post-process these at a later time.
Flexible order formats
You have the chance to accept order form, digital and electronic orders (e.g. XML structured, iDOC). 
Clear overview of orders
As with our other LINEs, you gain a clear overview of all inbound orders. Your employees can process them transparently and initiate a clarification process if necessary. 
Clarification process with correspondence function
The clarification process happens comfortably via e-mail inside and out of the SAP system. The correspondence function includes an option for process clarification, e.g. a credit item.
Custom workflows
Sub-processes can be integrated and customized according to your wishes – allowing predefined workflows to commence automatically afterwards. Invoice processes, for example, can be send to the user or team responsible through a filter.
ORDERINGLINE CORE PROCESS
HOW IT WORKS
 Step 1
 Receipt of order  
With orderingLINE, you can transfer orders received by mail, as well as electronically via e-mail, to your SAP system.
Step 2
Recognition and validation 
Following the transfer of your documents to the SAP system, and upon individual-character recognition, the data can be interpreted with free-form recognition and validated through the master data. 
 Step 3
 workCENTER and validationDESK  
In the orderlingLINE workCENTER, your specialists receive a central post-processing interface. Fixed processes can be automated or transferred manually to a chosen workflow.
Step 4
Workflow & correspondence 
Valuable clarification workflows, e.g. for credit notes, can be initiated within your company. Via the correspondence function, you can also communicate directly with the customer whenever clarification is needed. 
 Step 5
Filing of order assignment
In the final step, the order assignment is filed. One advantage of the orderingLINE process is that the entire process is documented and archived for future reference.
EXTENSIONS FOR ORDERINGLINE
Upon receipt of orderingLINE, you gain full access to the standard process. You do, however, have the opportunity to add extensions and additional functions to increase the scope of the solution.
Large amount of orders received by e-mail?
To process orders received by e-mail, you require the so-called mailHANDLER. We always recommend the mailHANDLER to our customers who receive most of their orders via e-mail.
Direct booking without manual examination?
Through the integration of position recognition, orders can be booked blind without manual examination. This results in an enormous acceleration of your processes.
KEY REQUIREMENTS FOR ORDERINGLINE
Please talk to us if you require support with the realisation of the requirements for the integration of orderingLINE into your SAP system. Of course, we carry out all necessary SAP customizing settings – needless to say, this is included in the standard package. 

Large number of orders
A particularly high return on investement is achieved from about 50 invoices per day.

Good master-data maintenance
Your creditors and headers must be free of errors.

Server for OCR
A server must be available for the linking of OCR to SAP.

PDF requirements
Recognition only works with black-and-white PDF files.

Archiving solution
This is essential for the filing of e-mails with invoices attached.

Scanner for mail
A scanner is required for orders received by mail.
View all orderingLINE functions at a glance
Download the orderingLINE factsheet from our downloads page. There, you can also find additional information on our other solutions designed to optimise and accelerate your processes from order confirmation, over the receipt of an invoice, to the issuing of dunning letters.